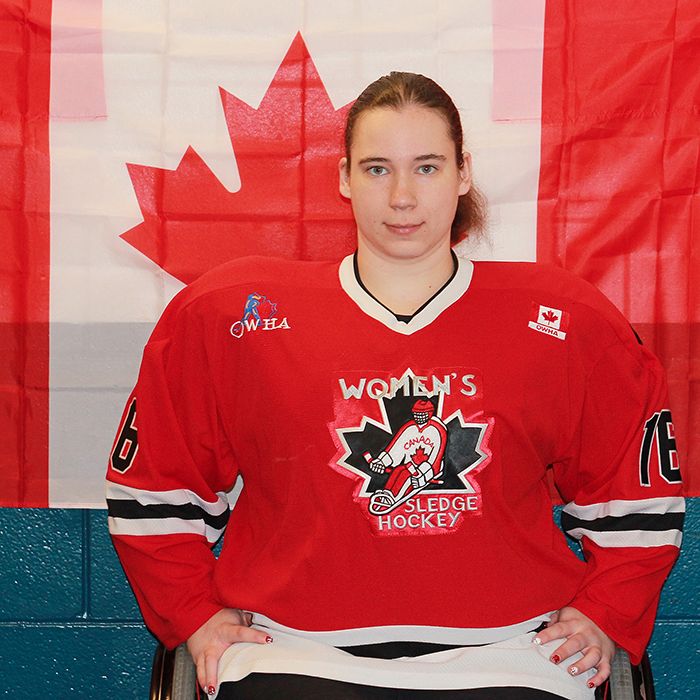 Most people wouldn't describe being strapped to an ice sled as a form of "freedom."
But then again, most people aren't Ashley Goure.
The 24-year-old Chatham native recently attended tryouts in Brant, Ont., for the Canadian women's sledge hockey team, a squad she's been part of since its inception in 2006.
Goure, the top ranked female sledge hockey player in Canada, made the squad again. She's one of 15 players chosen for the team playing the game she loves.
Chatham Mazda from Chatham Voice on Vimeo.
That adoration took hold in 1998 at a sports demonstration in Sarnia.
"They invited a bunch of athletes to try sledge hockey and wheelchair basketball. I just fell in love with it," she said. "It gives me a different sort of freedom."
Goure, who was borne without tibia bones in her legs, enjoys the physicality of playing sledge hockey, from the extreme physical exertion to the banging along the boards.
And she's not alone. The sport is gaining prominence. Goure believes women's sledge hockey will really take off once Hockey Canada comes on board.
Without such backing, players have to pay their own way to attend tryouts. There is some assistance in helping to pay for ice time and lodging from the International Paralympic Committee, but not enough to prevent players from having to dig deep into their own pockets.
On the tryout weekend, young women came from British Columbia, Alberta, Quebec, and mainly Ontario to try out, Goure said.
"The talent is getting better and better," she said. "But we have to pay out of our own pockets to try out. Once we get Hockey Canada backing, I feel there will be new people trying out and the skill level will increase."
And then there's the allure of women's sledge hockey being a Paralympic Games demonstration sport in 2018 in South Korea.
There are limited options for the national team in terms of competition. At a tournament this November in Brantford, Goure said the U.S. will ice a team, and will be joined by "Team Europe," a squad made up of women from a number of European countries, as well as Team Independent, which is made up of players from countries that as of yet do not have a female team.
As 2018 approaches, Goure expects the latter two teams will morph into more as players form squads in their home countries as more women take part.
Goure said Chatham native and men's sledge hockey team player Derek Whitson has been a big help to the women's program.
"We grew up together," she said. "He's really helped us out. His fiancée is actually our head coach."
While Tara Chisholm is the bench boss, Whitson is an assistant. Goure said the two were also a big reason why the International Paralympic Committee is covering some of the team's expenses.
Goure sees herself playing sledge hockey for the foreseeable future; and getting to the 2018 Games.
"If I'm not on as a player, I'll probably be on as a coach," she said.
But 2018 is a lot of hard work away. Goure is looking for financial assistance to help make her quest a little more affordable. Anyone interested can reach her at ashley_goure@hotmail.com.