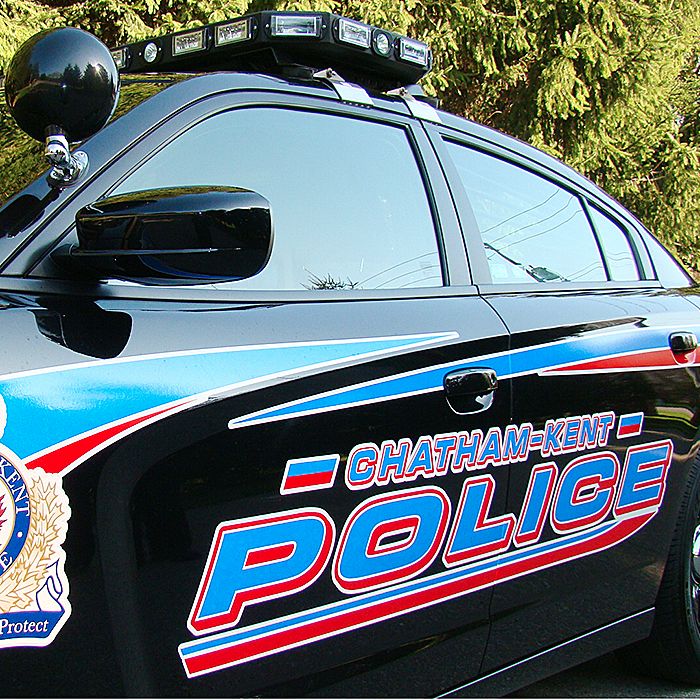 How do some people in Chatham-Kent celebrate the Labour Day weekend? By breaking into homes, driving fast, stealing vehicles and lighting fires, apparently.
Just after 7:30 p.m. Saturday, an officer was about to stop to deal with what he perceived was a domestic disturbance on Queen Street in Chatham. But the man and woman hopped in a red Dodge Caravan and took off south at high speed.
Police say the officer flipped on the siren and lights and took off after the van. While he was unable to pull the vehicle over, he believes he identified the driver before stopping the chase for public safety reasons.
A warrant has been issued for Peter Hopkins, 34, of Moriaviantown, in connection with this incident. He faces charges of flight from police, dangerous operation of a motor vehicle, two counts of driving while disqualified, driving while suspended, and breach of recognizance.
Police say someone torched bales of stray on Claymore Line and Union Line Friday about 3 p.m.
The fires were set within 30 minutes of each other, police say, estimating damages at in excess of $15,000.
Anyone with information about this crime is asked to contact Const. Ken Lauzon at 519-436-6623.
Someone stole a black Gran Am from a Duluth Street driveway in Chatham Friday between 2 a.m. and 11 a.m., police say.
The car was found in a parking lot on Wellington Street East.
Anyone with information is asked to contact Const. Greg Dilliott at 519-436-6600 ext. 87278.
Sometime overnight Friday and Saturday a thief broke into saddlebags on a motorcycle parked outside the Retro Suites and took an estimated $4,000 in motorcycle gear, police say. The thief did about $700 damage in the process too.
If you've got information in regards to this crime, contact Const. Greg Dilliott at 519-436-6600, ext. 87278.
A woman in Tilbury told police she heard noises outside her McLeod Street home in Tilbury early Saturday morning. She checked her back door later that morning and noticed pry marks on the door and frame.
Police say the would-be thief didn't gain entry, but did an estimated $200 in damage.
Anyone with information on this crime can contact Const. Kevin Brown at 519-436-6600, ext. 86880 or Crime Stoppers at 1-800-222-8477.
Meanwhile, a Baxter Street resident in Chatham told police that sometime over the past couple of weeks, someone made off with $2,000 in tools from his garage. Police say the garage was locked, but it is believe the suspect may have used a remote garage door opener to gain access.
Comments
comments