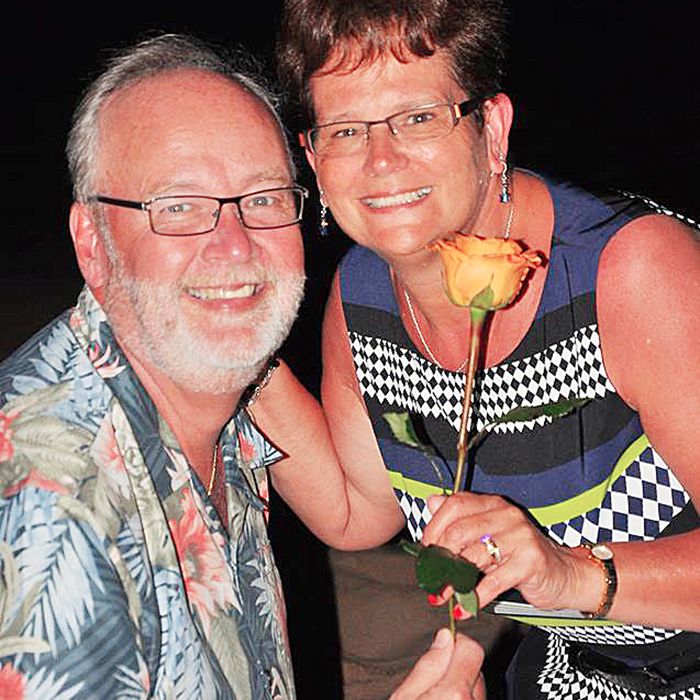 It's not an unusual sentiment for one spouse to say of another that they "saved my life." But when Tom Heath says it, the phrase takes on a very literal meaning.
Tom and his wife, Helen, were vacationing earlier this month when Tom went into cardiac arrest near Madison, Wis. For the next 25 minutes, his life hung in the balance.
"We had pulled into a rest stop and I was about to take over driving from Tom," Helen said. "I looked over at him and it was obvious he was in medical distress. I knew I had to do CPR, but I couldn't do it until I got him out of the car."
Chatham Mazda from Chatham Voice on Vimeo.
As Helen began to move her six-foot-plus husband, a couple in the car next to them noticed something was wrong.
"I gave the woman my cell phone and asked her to call 911. I started CPR (cardiopulmonary resuscitation) right away," Helen said.
As a crowd gathered, the woman asked if anyone else knew CPR. A nurse came forward to help. Helen and the nurse alternated chest compression and breathing into Tom's airway.
"Time didn't have any meaning to me," Helen said. "It was 20 to 25 minutes before police and EMS arrived and took over, but it seemed like a moment in time."
After police applied automated external defibrillators, Tom was rushed by ambulance to the University of Wisconsin Hospital in Madison and actually woke up en route.
"I went from feeling dizzy and passing out to waking up in the ambulance," Tom said.  "Doctors were amazed that I woke up. At the hospital I was told they were prepping an ice bath to cool me down to prevent brain damage.'
For the next five days, Tom remained in hospital while his situation stabilized. He was then flown by medical jet to London, Ont., and taken to hospital where an implantable cardioverter defibrillator was placed in his chest.
He's at home now with orders to rest for the next two months, but in much better shape.
"Helen's always been a hero to me, but now even more," he said.  "All of the medical personnel have said I'm alive because of the CPR.  She saved my life, no question about it. She doesn't like the spotlight, but this time there is no doubt she deserves it."
Helen said her enduring memories are of the couple (John and Erin) who was next to them at the rest stop, the nurse who helped, and all of the medical and emergency personnel.
"I had no idea where I was going in Madison, so John drove me there and Erin followed," she said. "Erin said she felt so helpless at the scene because she didn't know CPR. She did a lot in my eyes, but she told me she's enrolling in a CPR course because she didn't want to ever feel helpless like that again."
Helen is also grateful that as a long-time staff member at the United Way of Chatham-Kent she had CPR training.
"It literally made the difference between life and death."
Part of the reason for the couple coming forward to discuss the matter is that they want to encourage individuals to take CPR training and employers to encourage them to do so.
"It's so important and you never know when you'll need it," Helen said. "Minutes count and knowing what to do makes a huge difference."