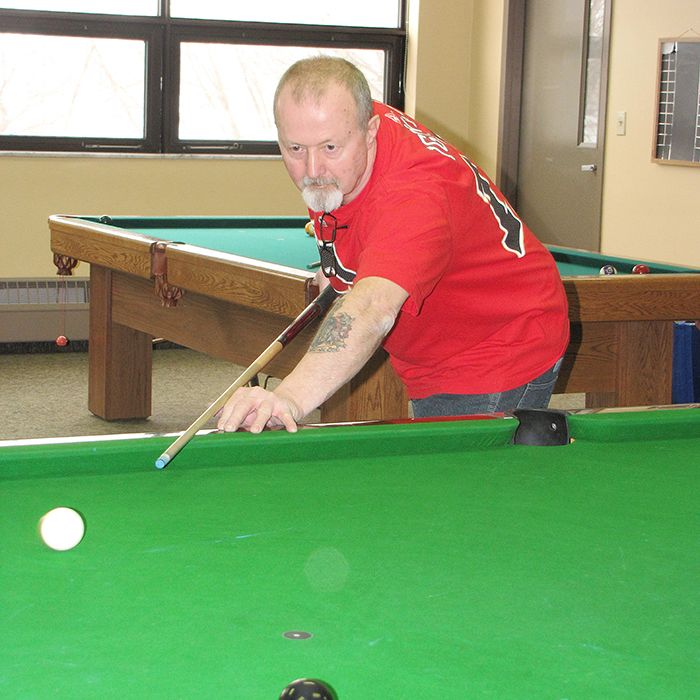 Keeping pace with a growing senior's population, the Active Lifestyle Centre (ALC) in Chatham has added more space to the facility on Merritt Avenue.
While finished in October, the ALC officially marked the opening of the addition at the annual Senior Resource Fair on Feb. 14.
Sue Williams, executive director of the ALC, said the extra space was needed to accommodate an increasing demand.
The number of people using the centre has soared from 750 in 2009 to 1,200 today.
The 3,000-square-foot addition includes an auditorium, games rooms, rooms for exercise and dance activities, and a kitchenette.
"We need to expand, not only for the active program, but also for the less active programs," said Williams. "We're also recognizing that younger seniors are coming for more active programming."
The federal government paid for approximately half of the cost of the $800,000 expansion, while fundraising covered the rest.
As part of the celebration, the centre thanked the supporters of the project for making it possible.
"The great thing about this project and the program itself is that not only does it improve the infrastructure of the structure itself, it enhances and helps the quality of life of those who take advantage of this great space," said Nate Veltkamp, constituency assistant for Chatham-Kent Essex MP Dave Van Kesteren.
Approximately one year ago, Van Kesteren announced $350,000 for the project from the federal government's community infrastructure improvement fund.
Chatham-Kent Mayor Randy Hope, who was also on hand for the ceremony, praised the fundraising efforts of the volunteers and the sponsors.
In addition to having programs for seniors, Hope said the centre also includes a key social aspect.
"The one important thing that we gain from these facilities is to provide companionship and to interact with each other for a quality lifestyle that we all value so much," he added.
With more than 200 people using the centre every day, Williams said the next project would be to enlarge the parking lot, which was full for the Senior Resource Fair.
This year, 80 booths featuring products and services for seniors were on display.
Williams was expecting 450 people to attend the event.
"Every resource that is senior-related comes and sets up a booth to give our seniors in Chatham-Kent ideas on their future needs … or their parents' needs because a lot of our seniors have parents that are coming here as well," said Williams.
The aging population is a trend that has been well documented in recent years as the Baby Boomers reach retirement status.
According to figures from the provincial government, the number of people over the age of 65 in Ontario is expected to more than double to four million by 2036.
Comments
comments