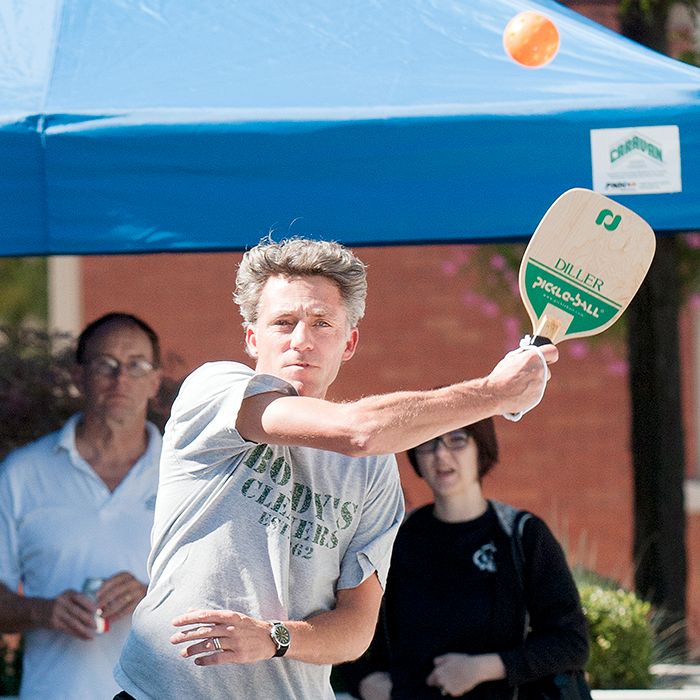 Chatham Coun. Michael Bondy tries his hand at pickleball Sept. 28 outside the Downtown Chatham Centre, showcasing just one of the sports the Chatham-Kent Senior Games Association has to offer.
The SGA offers a wide range of sports for seniors aged 55 years and over, everything from hockey and volleyball to shuffleboard and card games.
Players will also get to test their talents at next year's 2014 Summer Provincial Senior Games which will take place in the Windsor and Amherstburg area.
For more information, visit www.ckseniorgames.com.
Comments
comments