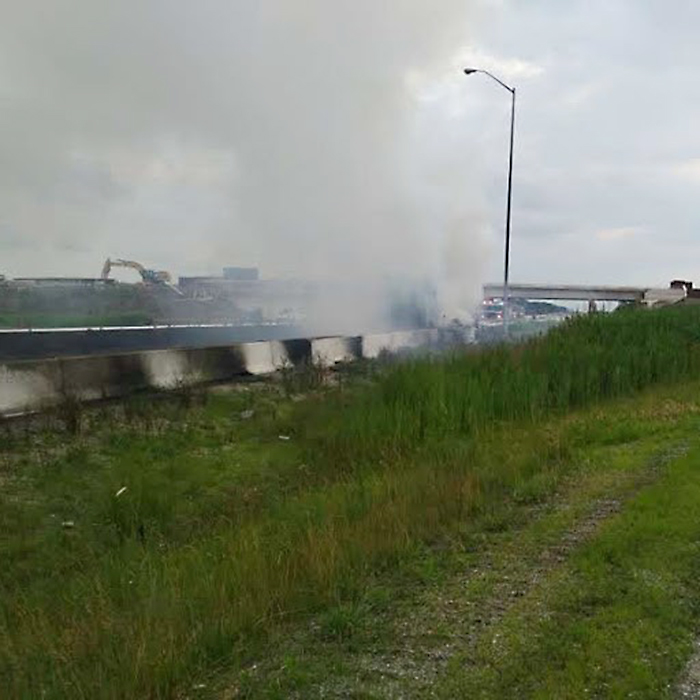 A truck driver now faces charges following a tractor trailer crash and fire that closed the eastbound lanes of Highway 401 for hours Thursday evening.
Chatham-Kent OPP say the crash occurred about 5:45 p.m. near Communication Road. The truck was headed westbound when it veered into the north side cement barrier, which it bounced off and hit the centre barrier, pushing it into the eastbound lanes.
The big rig then caught fire.
The driver didn't suffer any injuries, police say.
Two Chatham-Kent fire stations dispatched crews to battle the blaze.
The driver, a 57-year-old Windsor man, is charged with careless driving.
Comments
comments