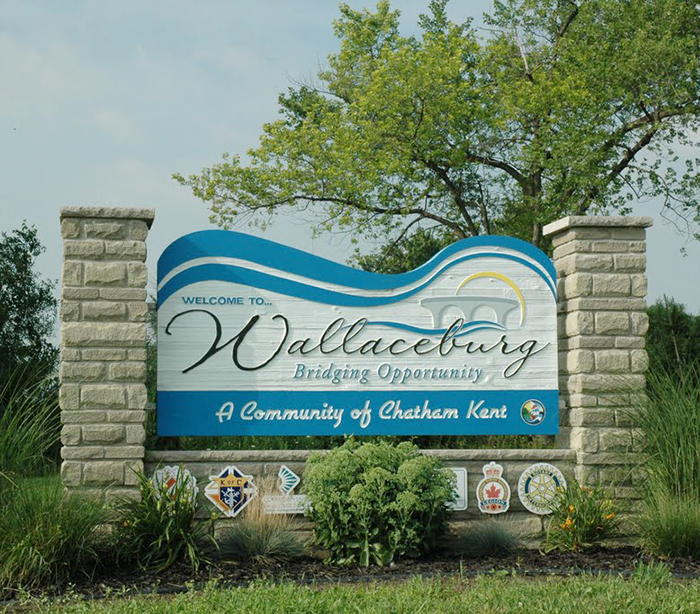 The Wallaceburg & District Council For The Arts is has released the line-up for the inaugural Co-Operators Music By The River Banks Outdoor Summer Concert Series.
The series will showcase local talent in Wallaceburg's "Library Park" on the banks of the Sydenham River. Free family-friendly concerts are scheduled for 6 p.m. to 8 p.m. on Tuesday nights. They began June 27 and run to Aug. 22 throughout the summer.
The line up for the rest of the summer is shown below:
July 18 – Bren Dube
July 25 – The Chasers, with Three's a Crowd
Aug. 1 – Jay Allan, with Connor Wilson
Aug. 8 – Down River Band, with Mikayla Lozon
Aug. 15 – Tina Pumfrey, with Alyssa Doherty
Aug. 22 – Neil Malcomb Band, with Travis Laur
Nick Cadotte and the Wallaceburg Co-Operators office have made a $2,500 donation to the program and are the presenting sponsor of the weekly summer series.
"The Co-Operators are really excited to be a part of this project with the Arts Council," said Cadotte said. "They're a dedicated group who have given a lot back to the community. Their beliefs mesh with ours perfectly at The Co-Operators. We hope to make this first year a huge success and make the summer series something everyone looks forward to for years to come."
Concertgoers are encouraged to bring lawn chairs, blankets and an empty stomach. Free community barbecues will be offered each week during the series. Raffles and giveaways are also expected during the festivities. Library Park is located on James Street beside the Chatham-Kent Public Library's Wallaceburg branch in the downtown core.
"The addition of The Co-Operators to our team is great news for the Arts Council and great news for Wallaceburg," said arts council President Dave Elliott. "The sponsorship allows us to offer the entire series absolutely free to all who attend."
The arts council was also recently awarded a $5,000 grant through the Municipality of Chatham-Kent's Community Partnership Fund to make the outdoor series possible.
"We've had tremendous support from the community and those who attend our live performances," added Elliott. "To receive that same support from the municipality and from local business to elevate the local awareness and appreciation for arts is a game changer."
More information on the Arts Council can be found at www.wallaceburgartscouncil.com
Comments
comments