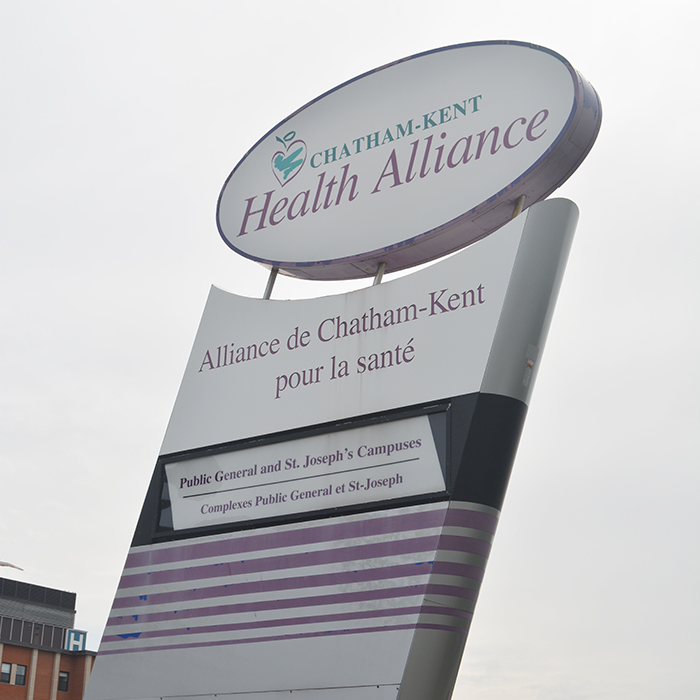 Call us cautious optimists when it comes to the ongoing changes at the Chatham-Kent Health Alliance.
So far, the new overseers have cleaned up a lot of poor spending habits by their predecessors. More importantly, their culture of transparency seems to have won over the staff.
We're not sure how the announced cuts of 26 full-time and 15 part-time positions will sit with them, however.
Alliance officials made the announcement last week, tempering it with the reality that they will be offering a number of retirement packages, and mentioning the fact the annual turnover at the alliance is about 70 people.
It is hoped that when the dust settles on this announcement in several months that no one will be out of work there who doesn't want to be.
We'll see.
Still, in 10 months, the oversight group, including provincially appointed supervisor Rob Devitt and permanent CEO and president Lori Marshall, have radically changed the administrative face of the hospital. They've cut 19 management/leadership positions – a 22-per-cent reduction – and culled spending by $2 million.
The next goal is another $3 million in trims, with $1 million of that headed towards purchasing new equipment.
Under previous regimes, the alliance was trying to tread water with a cinder block tied around one ankle. That cinder block was getting bigger as the hospital debt increased.
Devitt, Marshall and company have been chipping away at that block, and managed to achieve a "ministry neutral" position for the CKHA this past fiscal year. It was just the second time in seven years that has occurred.
They get it – senior levels of government aren't just going to keep tossing money at hospitals with no expectation of return on investment. In this case, it's not about profit, but proper patient care and operation of the health-care facility.
Previous administrations spent the cash, borrowed more and expected handouts when they overstepped in terms of spending, running with bloated administrative teams.
That's just unacceptable. On top of the dysfunctional boards, that was why Devitt got called here in the first place.
He had a major mess on his hands, and with local support has accomplished a great deal so far.
With that in mind, we think the latest effort – including staff cuts – deserves some latitude before being judged.
Comments
comments
« Farewell, Momma Bear Little Free Pantry initiative becomes reality »