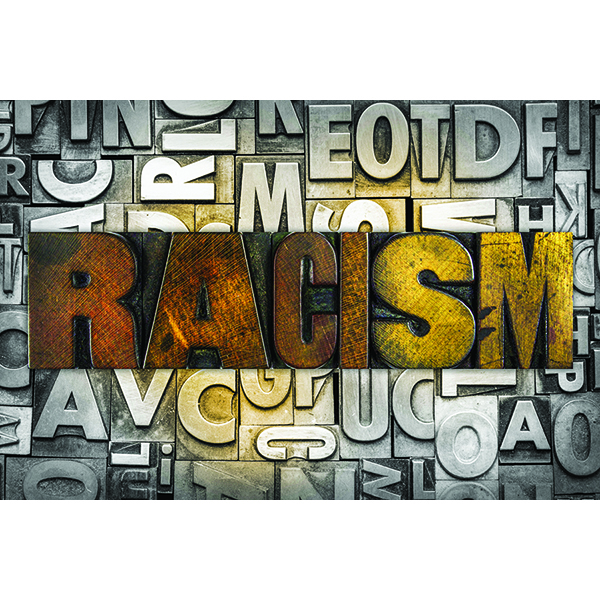 I, like many others, was disgusted when learning of a racist rant at a doctor's office in Mississauga recently. A woman said she wanted a white doctor who spoke English and didn't have brown teeth.
I'm sorry, lady, but just be happy you have access to universal health care and to a qualified physician.
Taking issue with skin colour and accent is ludicrous.
Just last week, I had an appointment with Dr. Prema Samy at the Chatham-Kent Health Alliance. While at the dentist's a while back, staff noticed a lesion on the back of my mouth. They thought it was nothing to worry about, but wanted to be sure.
Naturally, when I heard that, I thought about the cigars I infrequently smoked over the years (no, I don't smoke them anymore). Did those rare occurrences cause something?
So, the dental folks booked me an appointment to see Samy, who is an ear, nose and throat specialist.
I spent all of about a minute, maybe two with her. She was awesome.
The good doctor took a look and explained the growth was where my left tonsil once sat. It's very likely just the result of a little tonsil tissue being left behind from the surgery I had when I was six.
That little dome of flesh has been in my mouth for as long as I can remember.
I appreciated her demeanor and straightforwardness.
Did I care about the colour of her skin? No.
Did I care she had a bit of an accent? Nope.
Did I care she is practising medicine in Chatham-Kent? You bet!
Dr. Prema Samy treated me professionally, and with a no-nonsense approach. She answered my questions, some even before I asked.
We're fortunate to have her here in C-K. Ditto for a host of other medical professionals.
I don't care about skin colour. Never have. A doctor could be turquoise for all I care, as long as they are helping people here in Chatham-Kent (or wherever they may practise, actually, but I live here so I'll focus here).
I have dealt with other non-white medical professionals over the years, and to tell the truth, I have never given race/ethnicity a second thought while in their presence.
I don't care about the colour of a person's skin, or their religious background, or accent, or whatever when I'm buying groceries, getting gas, writing a story, selling advertising, grabbing a bite to eat or just walking down the street.
I care about mutual respect, polite communication, and ability to do one's job.
Over the years, I've come across many more white buffoons than all other races and creeds combined. By far.
Think about this for a second, especially those of you who are intolerant of other people's religious beliefs. Who has tried to jam their beliefs down your throat more? For me, it's Caucasians. Yes, fellow white folks.
 From the grill
I fired up the Big Green Egg twice on the weekend, and for some pretty simple stuff, but Mary told me it wasn't enough.
OK, one specific choice of meat wasn't enough.
You see, I stopped in at Schinkels' on Saturday to pick up some burgers. Their four-ounce burgers are perfect for us.
But once there, I started to look around at the fresh offerings of meat.
"Two honey garlic sausages, please, and three slavenkins, and a couple of shrimp skewers as well." For those who don't know, a slavenkin is seasoned ground beef wrapped in bacon.
Back at the house that afternoon, with the tunes playing, the beverages flowing, and the barbecue lit, we cooked up some barbecue sausages we already had, the honey garlic sausages, the shrimp and the slavenkins. The kid and two friends already had eaten elsewhere, but I cooked up the variety pack regardless.
The result? Short work on the shrimp, with Mary and I each enjoying a sausage on a bun – honey garlic for her and barbecue for me.
Neither one of us could eat another bite, so into the fridge went the leftovers.
The next day, Mary used up the other honey garlic sausage for her breakfast, and wanted a burger for dinner. Ditto for Brenna and a buddy. Onto the grill went four burgers, with Cow Lick Steak Rub as seasoning. They were delicious.
And then I heated up a slavenkin. I just couldn't leave them for a second day. I had it in a bun with a little Fighting Cock Bourbon Barbecue Sauce. Awesome!
Simple fare off the Egg this weekend, but so darned tasty. And we still had leftovers early in the week.
But by Sunday evening, I learned it wasn't enough. Mary had tasted the honey garlic sausage – a longstanding favourite in her family – and wanted more. I think I know what I'm grilling at some point next weekend, if not sooner.
Comments
comments