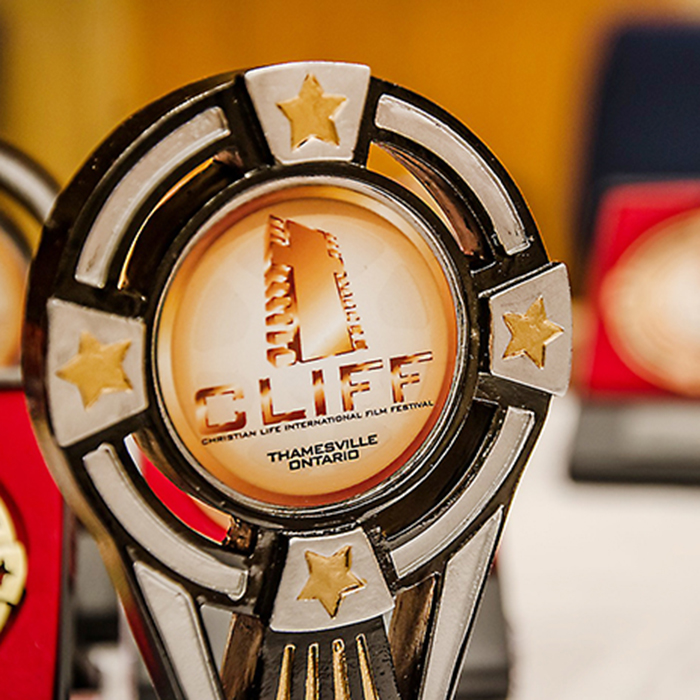 For the fourth straight year, an international film festival is coming to Chatham-Kent.
The Christian Life International Film Festival (CLIFF) will take place May 27 and 28 in Thamesville.
Event organizer Florin Marksteiner said he hopes to see stronger local turnout than in the past.
"There are 224 churches in Chatham-Kent. One person from each church would fill the space," he said of the theatre attached to the Thamesville United Church. "I have people coming from California to go to Thamesville. I have people from Dallas, Baltimore, and Michigan coming in, but I don't have locals."
Marksteiner said the local populace doesn't necessarily see what is right in front of them.
"We don't realize what we have here. People coming in from the U.S. have told me how much they love the town," he said. "I'd love to keep it (CLIFF) in Thamesville, but if I can't do that, there's no point."
He hopes to break the low local turnout trend this year, as CLIFF has moved from its traditional September slot to May, Marksteiner said because September is such a busy month in this area.
He said he's enjoyed great interest from those who have attended.
"The first season, I wasn't disappointed. I had people leaving when I locked the church at night," he said. "They wouldn't leave! I had people telling me it was amazing."
Marksteiner said he developed CLIFF for several reasons.
"I wanted to do a film festival, but I did it Christian because in Thamesville the theatre is in the Thamesville United Church," he said. "I needed to make sure the movies are clean."
He said the films are beautiful, and that the story is the issue of importance.
"The best thing in the film is the story. It could be weak filming, but if the story is strong, it doesn't matter," he said.
Marksteiner said the lineup of movies aren't fire and brimstone, and aren't delivered from the pulpit.
"All the productions aren't ones that take the Bible and hit you in the head with it. It's gentle; to inspire people," he said.
Marksteiner said one documentary, Hope for Hurting Hearts, which showed at a past CLIFF, is about losing a loved one.
"It was teaching people how to deal with loss. That's what I want with the festival – to be able to heal people," he said.
CLIFF takes place May 27 and 28, starting Saturday morning at 10 a.m.
Comments
comments
« Crime of the Week Little reader enjoys The Chatham Voice »