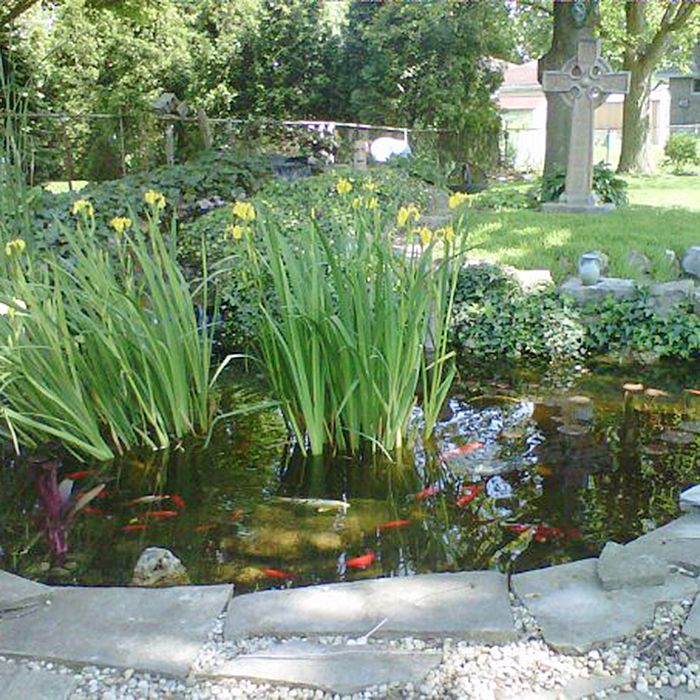 So, it was Mother's Day weekend and here's my wife leading the yard work charge.
First, we had to get some event coverage out of the way for the paper, and she got our daughter to an all-day dance program for her studio, but then she relaxed by helping me in the yard.
For Mary, the best time in the backyard is spring and fall when it's not too warm. And this past weekend was perfect. Considering my back has been acting up of late, limiting me in terms of length of time working in the yard before I have to sit down for a bit, her assistance was appreciated.
Mary's one of those people who tackles a job with a high motor. I can putter and putter, but she plows through jobs.
I'd cut the front grass and faced a number of tasks in the backyard, and was unsure of where to start (another problem I have, but one that Mary doesn't). She quickly realized which one had to be completed first, and tackled it with vigor. I quickly got out of my inability to make a decision funk and helped out.
Next up came the grass. She fired up the lawn mower and took off, leaving me to address our pond. While I cleaned out the filters and put the spare pump away, she sliced her way through half the backyard.
I intervened and finished the task.
As she retrieved our teenager, I swept the patio clear of the blossoms from our maple trees (and the next day, as the maple keys started floating earthward, it looked as though I hadn't swept).
And on Mother's Day, as I began organizing appetizers we were going to enjoy off the Big Green Egg, she began the assembly line process for the prosciutto, cream cheese and asparagus. I finished by wrapping the asparagus in the cream-cheese-covered prosciutto.
And as I put those on the barbecue, she prepared the Brie cheese. We were also contemplating stuffed small sweet peppers and Atomic Buffalo Turds (bacon-wrapped, cheese-stuffed jalapeno peppers), but realized it was too much food for just three people.
Those will have to wait until this coming weekend.
As for what went onto the barbecue, the asparagus, locally grown of course, was delicious. Cooking it for about 10 to 12 minutes, turning regularly over direct heat, creates such a tasty treat. Mary's relatively indifferent to them, given how salty the prosciutto is, but Brenna and I love them.
Brenna and Mary also love the melted Brie with garlic that we prepared. Fresh French stick bread for dipping is a must.
We couldn't eat it all. The asparagus vanished, but some of the Brie had to be saved for a later date.
And to think we were contemplating adding the aforementioned peppers, some salmon and potatoes, as well as shrimp to the mix. Again, food for this weekend.
 Tunes and beverages
As many people who are regular readers of this column know, I like relaxing in our backyard, cooking on the Big Green Egg, enjoying the pond, and listening to music. Oh, and perhaps sipping on the odd beverage as well.
Traditionally, one enjoys a cold beer while the barbecue is lit, or after working up a sweat in the yard. I've come to the point in life where I still enjoy a frosty brew, but also reach for a cold Arnold Palmer as well. There's something about the combo of iced-tea and lemonade that is so thirst quenching.
No, I'm not wearing plaid pants and heading out golfing anytime soon, but Mr. Palmer was onto something, for sure.
Still, if anyone visiting the yard opts for a beer, Arnold stays in the fridge. Barley and hops all around!
As for the music, if you walk into our yard when I'm out there, you'll hear classic rock. I live in the genre, a huge reason I rarely listen to area radio stations. I'm a Sirius fan, as there are several stations that play tunes right up my alley. Local radio has to cater to a wider fan base, and as I've told some of the folks working in the business, if anyone tried to run a station playing only music I liked, they'd be out of business in no time.
I have a narrow yet eclectic area of preference. I like what I like, and hate what I hate. Thumbs up to folks such as Cheap Trick, Sammy Hagar and Tom Petty; thumbs down to Hall & Oates and Maroon 5, and …
Comments
comments
« Seniors seminar set for May 25 Experience turn-of-the-century home, culture »