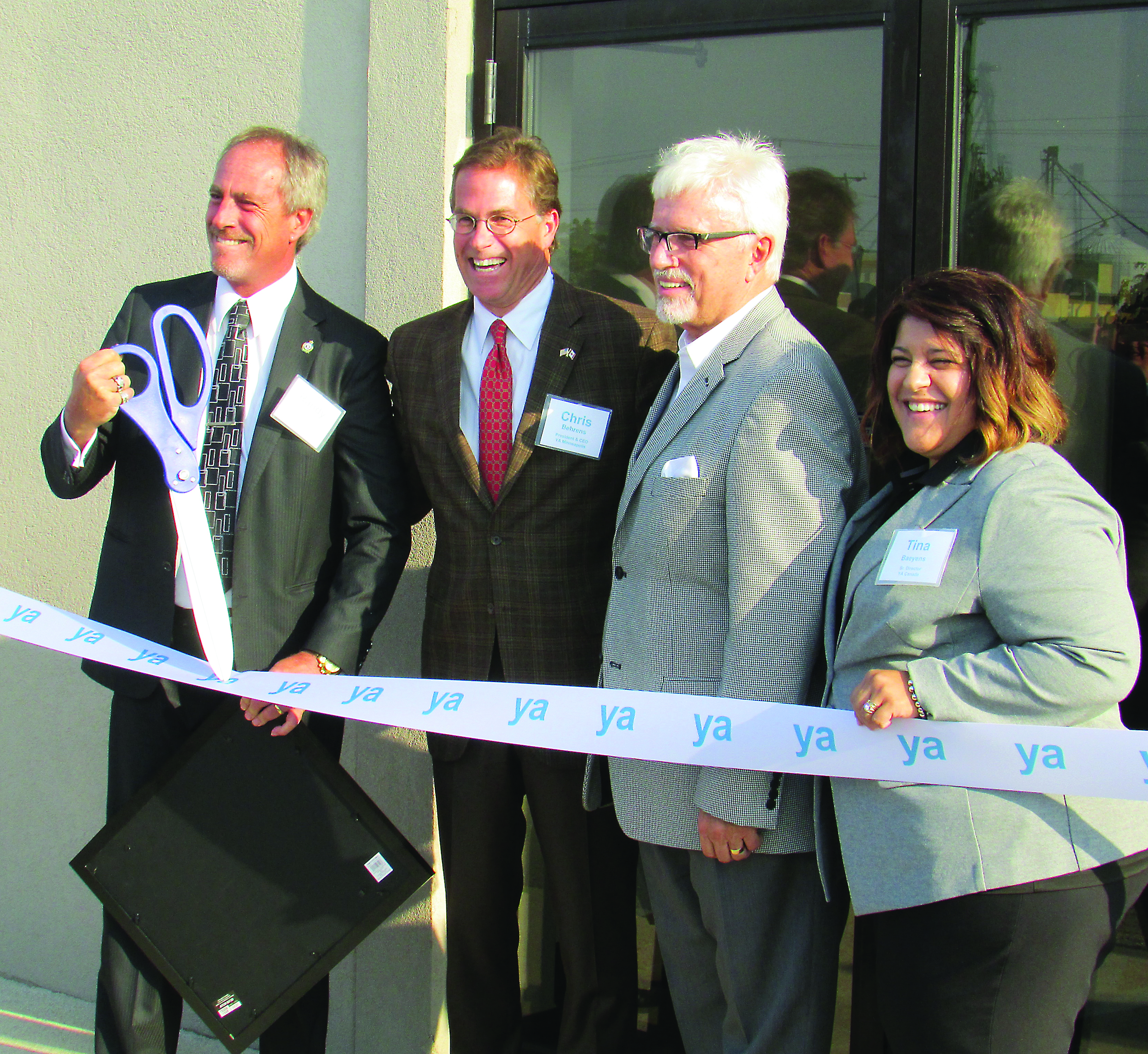 YA Canada, fresh on the heels of a fall expansion, is now about to triple its Chatham workforce.
The call centre company, located on Richmond Street, has plans to hire an additional 225 associates and managers, adding to its current Chatham workforce of about 125. The company is also doubling the size of its state-of-the-art office space, which was newly renovated when the YA moved locations in late 2016.
Tina Baeyens, senior director of call centre operations in Chatham, said the company knew it wanted to expand locally.
"I don't think we anticipated it would be this quick," she said. "It's great news for Chatham and great news for YA."
Baeyens said two elements are driving the expansion, with the first being a "tremendous amount of growth with our existing client base" of Fortune 500 companies. The second is the number of promotions these companies are tasking YA with completing. She said they significantly exceeded what was anticipated.
YA has long planned to continue expansion in the Canadian market, she added.
"We can start to provide our promotional marketing solutions across Canada. We can seek out new Canadian business," she said.
To do that, YA plans to hire sales people out of the Toronto area, something the company announced last fall.
Locally, Baeyens said the new hires will be a mix of management and staff.
"We're adding about 225 more contract centre associates, along with management positions. These are operations managers, supervisors, quality analysts and workforce management. These aren't just entry-level positions," she said.
To accommodate the large influx of staff, YA is expanding again locally. After moving into 9,000 square feet of space last fall, which tripled its floor space, it will again add on.
Geoff Wright, business development specialist for the municipality's economic development office, welcomes the expansion.
"YA has long been a key economic partner for this area," he said. "The addition of so many high-calibre jobs signals YA's commitment to the region and the confidence it has in the capabilities of the employees it plans to hire."
Baeyens, a Chatham-Kent native, is excited about the progress the company has made.
"I'm from Chatham-Kent and I've been with YA for 14 years. It's really exciting to see the transformation in Chatham-Kent and to be part of the experience," she said.
YA has already held job fairs related to the new positions, but plans on running others in the near future, Baeyens said. The company hopes to have the new positions filled by the end of June.
Additional information about YA careers can be found at www.yaengage.com/careers.
YA is the industry market leader in delivering high-impact omni-channel marketing promotions for the nation's most respected brands
YA president and CEO Chris Behrens said the Chatham location is an integral part of the company's operations.
"For years, our Chatham-Kent office has been a critical location for our business, housing our highly professional contact center team," he said. "We realize the quality of talent in Chatham-Kent and the surrounding area and we're confident we will effectively expand our business to meet our clients' customer support needs. Further, we plan to leverage our Chatham-Kent operation to scale and enable our business in the Canadian market."
Comments
comments
« Parkfield Restaurant closes … for now Closure makes little sense »