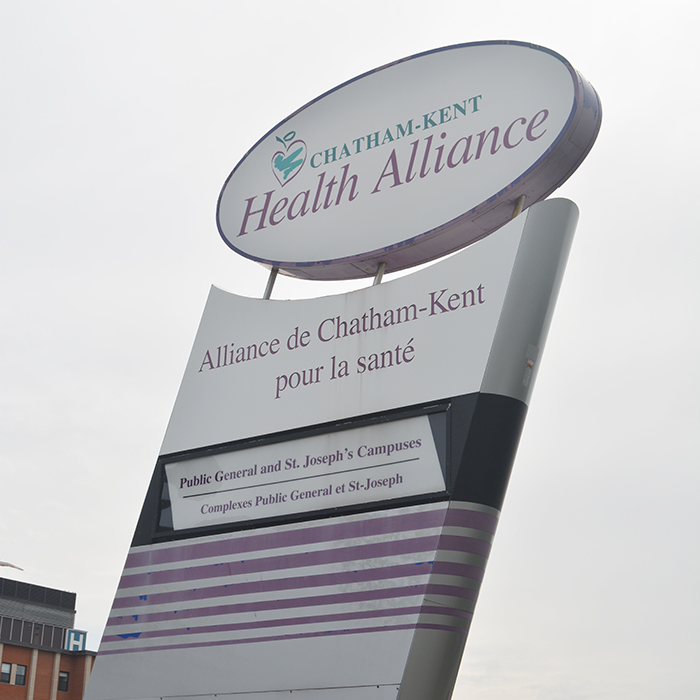 As the rebuilders of Chatham-Kent Health Alliance continue to look for ways to run more efficiently, an item that is slowing such progress is staff severance.
The removal of president and CEO Colin Patey, as well as chief operating officer Sarah Padfield last fall cost the alliance 18 months in severance pay for each. Combined, that's more than $710,000, based on Ontario Public Sector Salary Disclosure numbers from 2016.
Rob Devitt, supervisor for CKHA, declined to comment on specific severance packages, but said giving 18 months in pay to management let go without cause is typical.
"The key point is we have, as almost all organizations do, is employment contracts for executives. These include provisions for severance, including severance without cause," he said. "Those are in the contract, and we honour the contract."
Patey's and Padfield's contracts state – and this nomenclature seems consistent across CKHA executive contracts – that if they are to be let go without cause they are to receive up to 18 months in pay.
"The Employer may terminate the Agreement prior to the expiry of the term without cause, in its absolute discretion, for any reason by giving the Employee prior notice in writing or the equivalent pay in lieu thereof in equal monthly amounts, or any combination thereof, equal to 12 months, plus one month for each completed year of service after the first year of employment, up to a total maximum of 18 months," the contracts state.
There is also a provision in their contracts that should an employee be entitled to severance under the Employment Standards Act, the notice period would instead be paid out in lieu of notice.
Devitt said the 18-month payout is consistent with what other organization pay.
"Those numbers are pretty standard across large organizations. They're calibrated based on what the courts have historically awarded if the organization is taken to court," he said. "When organizations negotiate employee contracts, it's all done in the interest of getting something that someone would get if they went to court, but you avoid all the costs of going to court."
When asked if either Padfield or Patey should have been let go for just cause, Devitt again declined to discuss specifics.
"In my experience, the threshold for just cause is pretty significant. And I'm just speaking generally," he said. "We honoured what was in the employment contract."
Hospital administration estimated it would run a deficit of about $3 million for the fiscal year that ended March 31. Nearly a quarter of that is comprised of the Patey and Padfield severance payouts, based on these figures.
"It all costs to change the workforce. Whether it's layoff provisions, severances, whatever. It all comes out of the same wallet," Devitt said. "Always, when you are making changes, it is a hit to the bottom line in the short term. But you often try to find ways to find offsets through time."
Devitt stressed the alliance has been clear on its financial position since he became supervisor.
"We are working on a recovery plan. You'll see we've been able to improve our fiscal position," he said. "We've done the easy stuff. The hard part comes now. This is one of the challenges we are in the process of fixing."
Changing old mindsets isn't easy, he added, as the CKHA had a "long history of running in the red. I could point to any number of things and say, 'That's the reason why,' but when all is said and done, we've got to get to a plan to get into the black, and run within our means. That's just good public policy."
Comments
comments
« Furnace company fined for botched installation Pop culture expo hits Chatham April 29 »