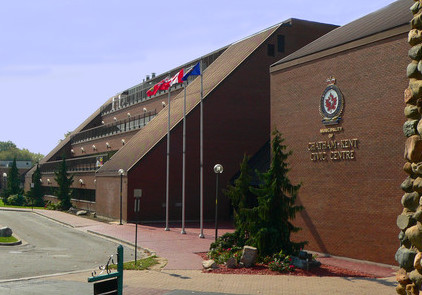 On April 10, the sponsorship groups who helped Syrian refugees escape their war-torn country and come to Chatham-Kent will be recognized.
The event will take place at 6 p.m., prior to that night's municipal council meeting.
Through the Feature Act recognition program the 'Sponsorship Agreement Holders' will be thanked. These are private groups and individuals that make humanitarian commitments of their personal time, energy, and money to assist individuals or families in need.
The groups that will be recognized include: Chatham Catholic parishes, Dresden Christian Reformed Church, Chatham-Kent Muslim Association, the Ridgetown refugee committee and the Tilbury Syrian refugee committee.
Each of these groups has welcomed children and adults to the community by helping them integrate into life in Chatham-Kent and Canada.
Co-Chairs of the Chatham-Kent Community Leaders' Cabinet, Mayor Randy Hope and Stephen Doig are pleased that these groups are being recognized because they show the heart of care and compassion in the community; as sponsoring a family including providing help with housing, clothing and food, as well as social and emotional support to these families.
The Feature Act recognition will follow the CK Plan 2035 progress update on Chatham-Kent, a Welcoming Community.
Feature Act is a recognition program of the Chatham-Kent Community Leaders' Cabinet in partnership with the Chatham-Kent Chamber of Commerce and the Wallaceburg and District Chamber of Commerce, which thanks individuals and groups for building a better Chatham-Kent.
Comments
comments
« Local dancers heading to world competition Seeking time with their families »