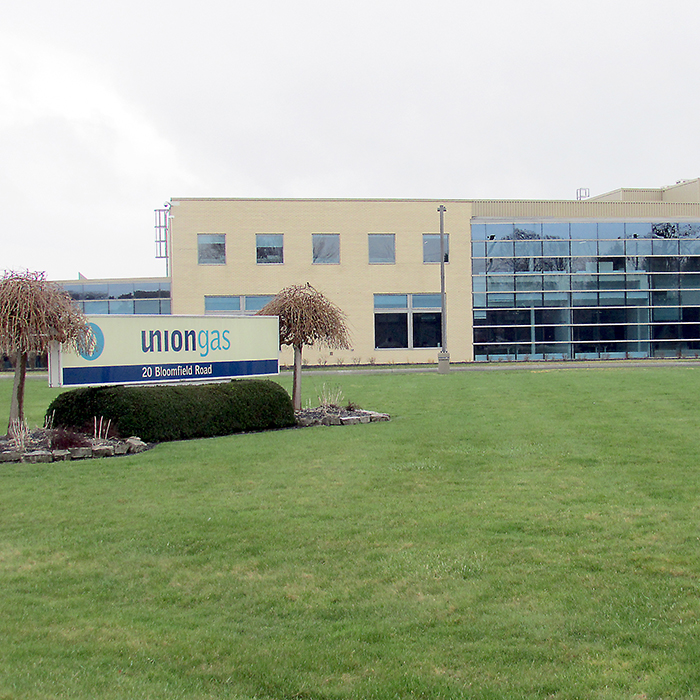 The fallout of 1,000 layoffs last week for Enbridge Inc. reached Chatham-Kent.
About 15 employees at Union Gas in Chatham were part of the downsizing, which the company said was needed to address overlaps in the organizational structure.
>
This past September, Enbridge merged with Spectra Energy, Union Gas' parent company.
The 1,000 positions represent about six per cent of the company's total workforce.
Calgary became the headquarters for the combined company following the merger. Spectra was originally headquartered in Houston, Tex. That city became the business unit centre for the firm's gas pipeline business.
In an e-mail to media, Andrea Stass, manager of external communications for Union Gas, said the moves were made to increase company efficiency.
"With the merger of Enbridge and Spectra Energy, which owned Union Gas, now complete, Enbridge has taken the difficult but necessary step to address the overlap in the combined company's organizational structure. Unfortunately, this means a reduction of approximately six percent of the Enbridge workforce," she said via e-mail. "This workforce reduction will include approximately 15 roles, including a mix of full time employees and contractors at Union Gas in areas where there is duplication and overlap in roles that support corporate-wide functions."
Stass said the reductions are just one component of the synergies the company expects to achieve over the coming months.
"Throughout this process, Enbridge is committed to treating people fairly and with respect. We are providing support to those leaving the company, as well as those who remain," she said.
She stressed the reductions won't compromise safety and operational reliability, or the ability to serve customers.
As well, no Union Gas offices will be closing as a result of this workforce alignment, Stass said, and Union Gas' head office will continue to be located in Chatham.
"Customers can count on the same level of safe and reliable service we've always provided," she said.
Enbridge acquired Spectra last September in a $37-billion deal.
Comments
comments