The YMCA's Family Fun Run/Walk turns three this year, and organizers hope to see you take part.
The event, which is a fundraiser for the Strong Kids campaign, takes place April 30 as part of Healthy Kids Day for the YMCA.
>
Participants can walk or run 5K or 3K, and kids can take part for free in the 1K kids fun run.
Jim Loyer, head of the Strong Kids campaign committee for the YMCA of Chatham-Kent, said the campaign's goal this year is $110,000. The funds allow families who might normally not be able to afford to be part of YMCA programming to gain access. Loyer said it's a hand up, not a hand out.
"The Strong Kids campaign is something that goes on every year because there is a gap between what some families can afford for our services and what those services cost," he said. "Almost one fifth of our members are in a position in Chatham where they need assistance to be able to come out and take advantage of the positive atmosphere, programs and services we run here."
Marrying the fun run with the Strong Kids campaign was an easy decision, Loyer said.
"It's a way of getting family members together to take part," he said. "Do something that's healthy and positive, and help build a healthy lifestyle and a stronger community."
Loyer said the event can create lasting memories for families.
"Let's say you went out with one of your kids or grand kids, wouldn't that be a happy memory?"
That's what happened with Loyer. He said he had a heart attack several years ago. The following year, he took part in a 5K run with his daughter.
"I still have a picture of us on my desk," he said.
Loyer said the run is another way for parents to show their children how to have fun and give back to the community.
He added that rain last year limited turnout, but the hope is for sunny skies this time around.
The theme for 2017 is sports – participants are encouraged to wear the sports jersey of their favourite team. Loyer said it could be a local soccer jersey, an NHL jersey, whatever.
The race will start and end at the YMCA in Chatham. There will be snacks and beverages on hand after the event.
Loyer added if anyone wanted a tour of the YMCA facility, one could be co-ordinated.
The family run/walk events begin at 9 a.m., while the 1K kids run starts at 11 a.m.
Because the Fun Run/Walk is tied to the Race Roster website, participants can easily register online by going either to raceroster.com or ymcaswo.ca.
For more information, contact Rob Clarke at 519-360-9622 ext. 110.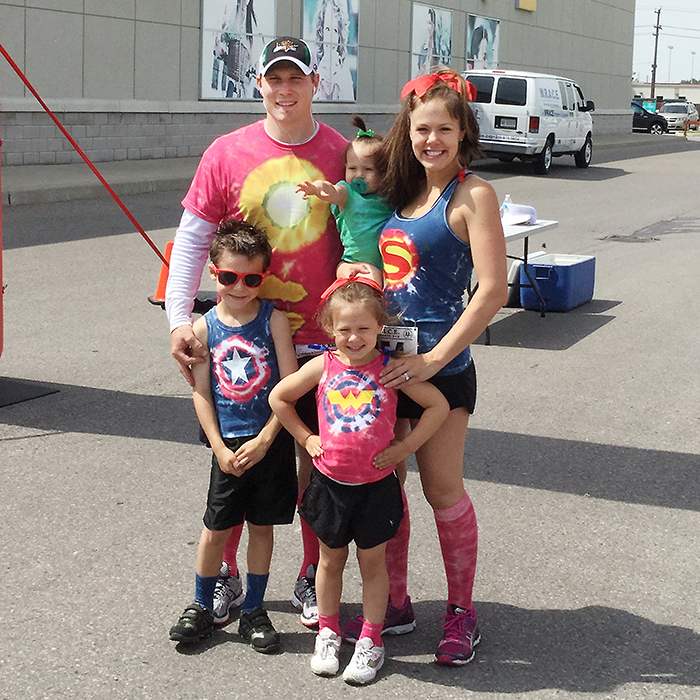 Comments
comments