Members of the Chatham Jr. B Maroons made the day of students at Ecole Ste. Marie in Chatham on Tuesday, serving pancakes for the school's Mardi Gras (Fat Tuesday) festivities and signing autographs.
Six of the players from the team made the visit, including Maroons Assistant Captain Austin Thompson. Taking a break before the playoffs start this Thursday at home against St. Thomas, Thompson said going out into the community is something the players enjoy doing.
"Last year, we went into some of the schools and read to the kids. The guys love it. It's good for the kids and good for us," Thompson said.
Getting a warm welcome from the students, the players were outside for recess before serving pancakes and ended up signing autographs, something Thompson said they were happy to do.
The Maroons have been big supporters of causes such as wearing a pink jersey in support of breast cancer awareness and joining the Chatham Goodfellows for their Porchlight Campaign before Christmas.
Heading into a Grade 6 class with teacher Ginette Ferris to serve up pancakes, Thompson and fellow teammate Alec Mackenzie got high fives and even some positive critiques of their recent wins from the kids, making them smile.
Joining Thompson and Mackenzie in the classrooms were Cory Bussing, Michael Douglas, Brendan D'Agostino and Nolan Vandenboorn.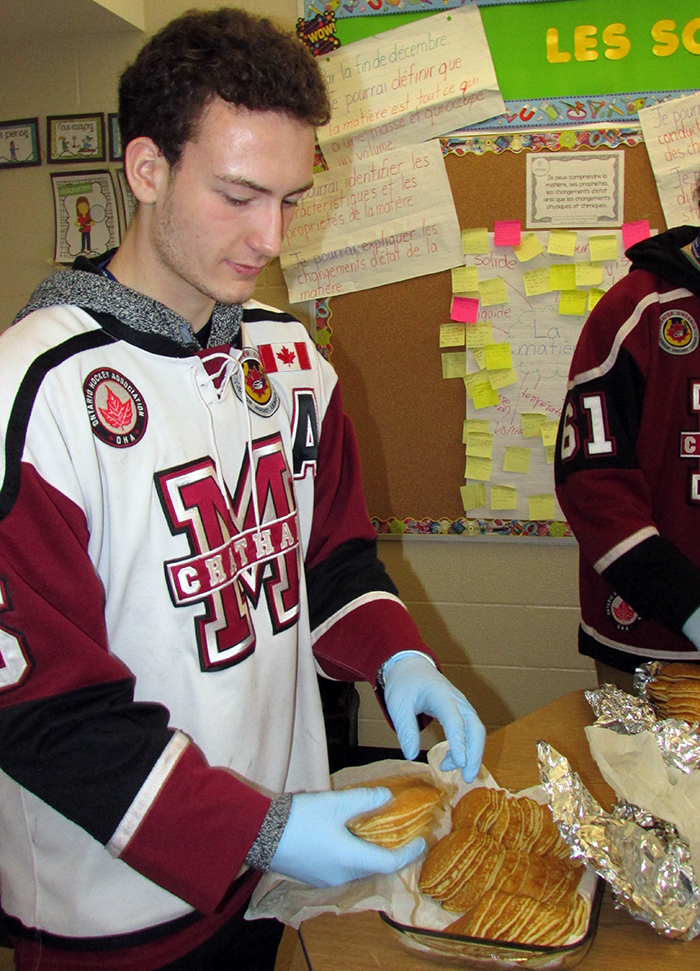 Comments
comments
« New Buy Local! Buy Fresh! map in the works Crime of the Week »